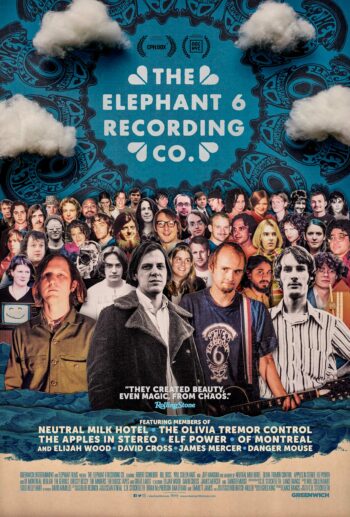 A documentary feature film about the Elephant 6 Recording Company & collective: Neutral Milk Hotel, the Olivia Tremor Control, the Apples In Stereo, Elf Power, the Music Tapes, the Minders, the Gerbils, of Montreal, Beulah, Dressy Bessy, Great Lakes & more.
*Q&A with Filmmakers after Screening*
In partnership with SKY Arts Film Festival, the Elephant 6 Recording Co. is our kickoff for the Southern Circuit Film Series which will be hosted in Bowling Green at the Capitol and on Western Kentucky University's campus through April 2024.
Tickets for this screening and the whole Southern Circuit Film Series are FREE and co-sponsored by WKU & the PCAL Cultural Enhancement Series. Click here for tickets!