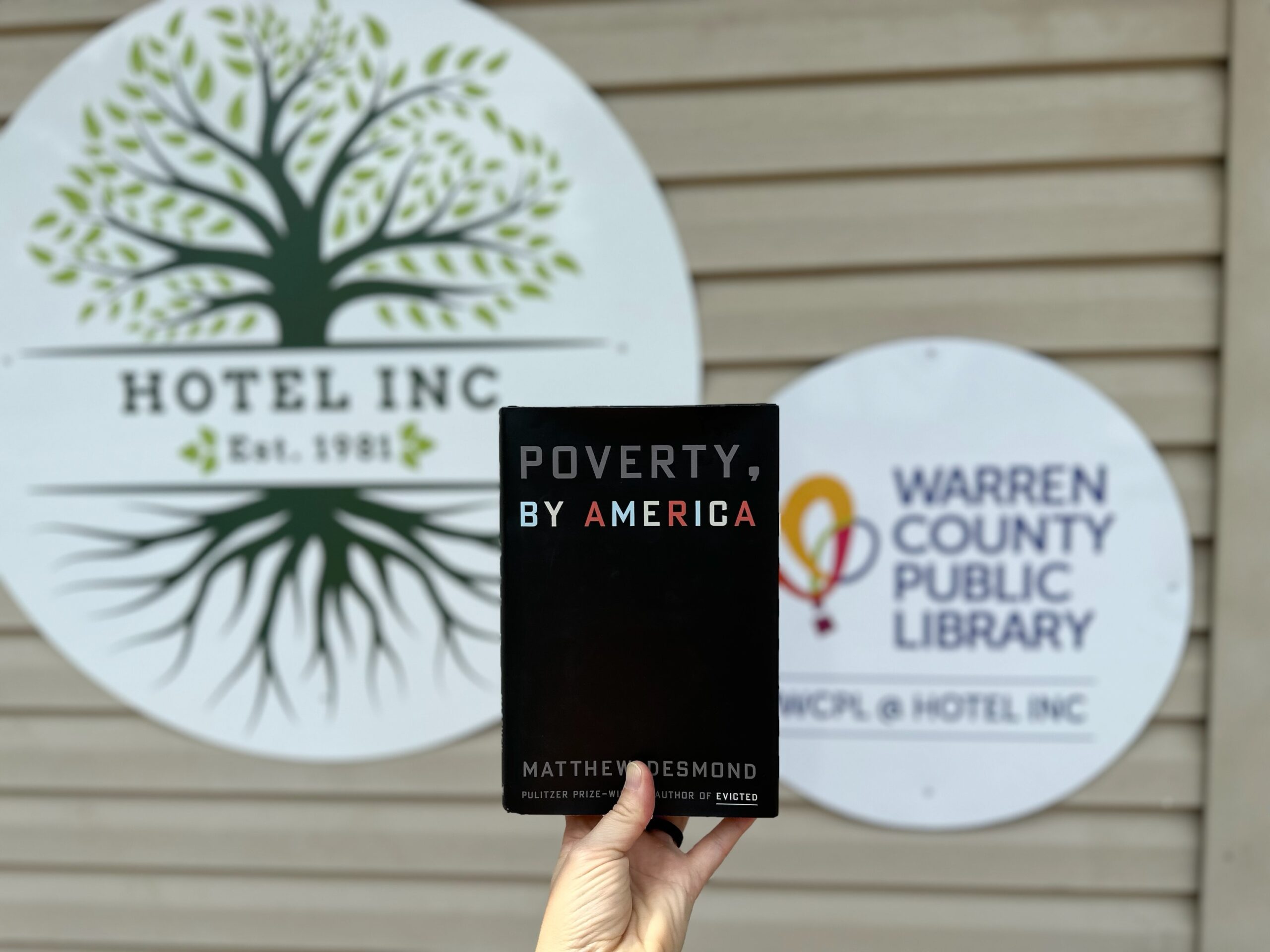 Join HOTEL INC for a four-part book discussion led by Dr. Katy Attanasi Barker and featuring the book POVERTY, BY AMERICA (Matthew Desmond).
Why does poverty persist in one of the richest nations in the world? Why do millions of families go without food and housing, and how do these realities affect our neighbors in Bowling Green?

Come together with other interested readers, academics, people of faith, and city/county/non-profit leaders for a community read-along and discussion. The group will meet in person at the Lisa Rice Library and online from 6pm-7pm on the following dates: Aug 15, Aug 22, Aug 29, and Sept 5. A Zoom option is also available.
The event is free and open to the public! Click HERE to register. Register to get an online meeting link and the weekly reading assignments, or come on August 15 having read the prologue and Chapter 1.
For questions or more info, contact Katy.