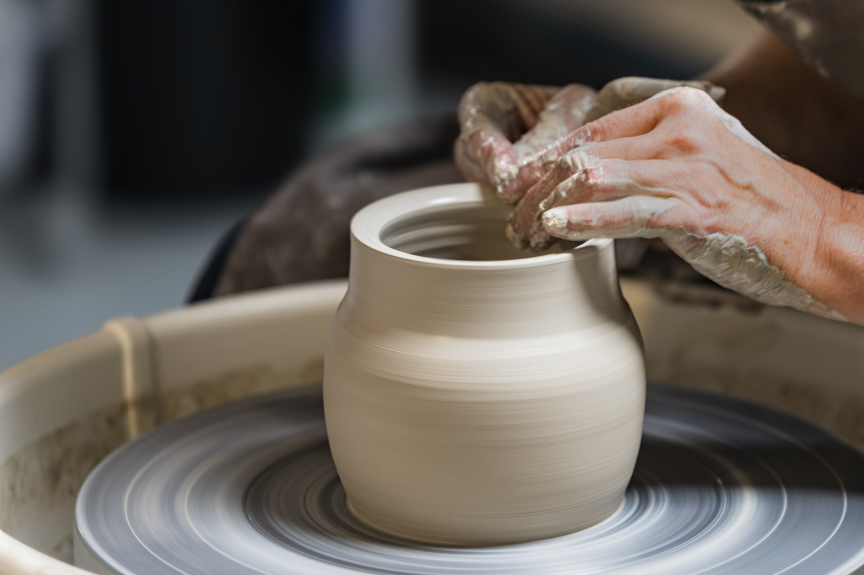 Class 1: Monday, July 10th | Class 2: Monday, July 17th
This intro to pottery series includes a brief introduction to wheel throwing, trimming, & glazing. All participants will return on their own to glaze their piece before the final firing in the kiln. Please make sure you can attend both dates. The class is free, but the cost for clay & glaze is $2.00.
Registration required. Ages 13+. Teens (13-17) must have an accompanying adult register to attend any pottery class or series.